Erasmus + yesterday, today and tomorrow
For 23 years, Erasmus+ Programme in Slovakia has been creating a number of great opportunities for pupils, students, pedagogical and professional staff, youth workers, volunteers and young people to spend time abroad and improve their knowledge, broaden their horizons, acquire new skills and competencies and subsequently to do better in the labour market.
The Vision Erasmus+ Conference will take place on January 28, 2022 from 9:00 and you can watch it online on our website.
In the course of the programming period 2014 - 2020, the following was implemented:
0
university students took part in study visits and internships abroad
0
young people took part in non-formal education abroad
0
teaching staff took part in foreign training courses and gained new knowledge from partner institutions
The Vision Erasmus+ Conference will be held under the auspices of the Ministry of Education, Science, Research and Sports of the Slovak Republic.
The conference is intended for all those who are interested in and working to make innovative formal and non-formal education in Slovakia work. Thanks to the international study mobilities and cooperation supported by the Erasmus + programme, a huge area of opportunities in this area is opening up.
That is why the Erasmus+ programme is win-win. Schools and institutions will receive funding to educate their staff, co-workers and pupils who will experience new learning methods. At the same time, organisations are building their own brand – the image of modern and trendy organisations.
The new programme brings a new wind. What can be done better? What are the visions of international education and youth work? The Vision Erasmus+ conference will answer these – and many more – questions.
9:00-9:30 > Opening of the conference
Opening of the conference by Jozef Detko, Executive Director of SAAIC and Peter Lenčo, Director General of IUVENTA
Speech by General Director of Section for International Cooperation and European Affairs at Ministry of Education, Science, Research and Sports of the Slovak Republic: Marek Moška
Speech by the Head of the Representation of the European Commission in Slovakia: Vladimir Šucha
Speech by the Head of the Erasmus+ Programme Coordination Unit: Ute Haller-Block
Ute Haller-Block is the Head of Unit coordinating the Erasmus+ programme in the Directorate General for Education, Youth, Culture and Sport at the European Commission (DG EAC). She holds this position since 2019. In her career at the European Commission she has a long experience working with Erasmus+ and its predecessor programmes, occupying several coordinating functions both in decentralised and centralised actions of the programmes, in particular the Leonardo da Vinci programme. In 2010 she joined the Executive Agency for Education, Audiovisual and Culture where she held positions as a Head of Unit in different areas like Vocational Education and Training, Higher Education and Youth. Before joining DG EAC she worked in the Commission Representation in Germany and in the Banking Sector.
9:30-9:50 > European Language Label competition award ceremony
10:10-11:15 > Erasmus+ yesterday, today and tomorrow: panel discussion
Panel discussion will be led by Alexandra Junášková, Director of the Erasmus+ National Agency for Education and Training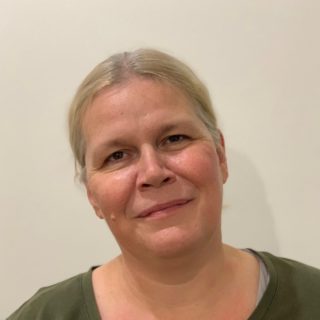 Alexandra Junášková is the director of the Slovak National Agency for the Erasmus+ Programme for Education and Training. In this position, she is responsible for the management of the programme at the national level within the relevant education and training sectors and participates in the development of methodological, conceptual and content direction of the programme implementation, including political priorities at the national level. She participates in various working groups, in particular in the field of vocational training and lifelong learning, aimed at developing policies in these sectors. She participates in the development of various studies, e.g. quality assurance in education, inclusion, internationalisation of education, tracing of graduates, etc. Prior to that, she actively participated as a project manager in the development of the National Qualifications Framework of the Slovak Republic and as the head of national centres she worked on the implementation of ECVET and EQAVET tools and initiatives at the national level.
Panelist for Erasmus+ National Agency for Youth and Sports: Peter Kupec, director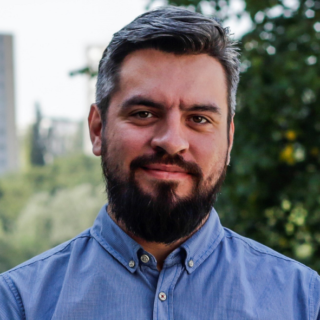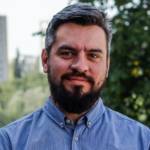 Peter Kupec graduated with a bachelor's and master's degree from the Department of Political Science and Eurasian Studies at the Faculty of Arts of the University of Constantine the Philosopher in Nitra. During his studies, he addressed the issues of the Cyprus issue and the unrecognized Turkish Republic of Northern Cyprus. After completing his master's degree, he completed a two-year postgraduate study at the Institute of International Relations and Comparative Law at the Faculty of Law of Comenius University in Bratislava. During this study, he focused on the political and social situation in Bosnia and Herzegovina. In his first job we worked as of a project manager for the EU Youth in Action programme at IUVENTA – Slovak Youth Institute, where he currently works as the director of the EU Erasmus+ National Agency for Youth and Sports, which since 2018 has also been implementing the European Solidarity Corps programme. He has been working for European youth programmes since 2011.
Panelist for Czech National Agency for International Education and Research: Michal Uhl, Legal Representative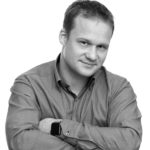 Michal Uhl has been working for the Czech National Agency for International Education and Research since 2016. He first contributed to the strategic management of the organization as a deputy director, and as of 2021, he is its legal representative. He was involved in education and social policy in analytic and advisory positions at the Ministry of Youth, Education and Sports and the Office of the Government. From 2012 to 2017, he held the position of a council member of the Institute for the Study of Totalitarian Regimes.
Panelist for Austrian National Agency, Österreichs Agentur für Bildung und Internationalisierung: Ernst Gesslbauer, director
Panelist for Polish National Agency, Fundacja Rozwoju Systemu Edukacji: Pawel Poszytek, director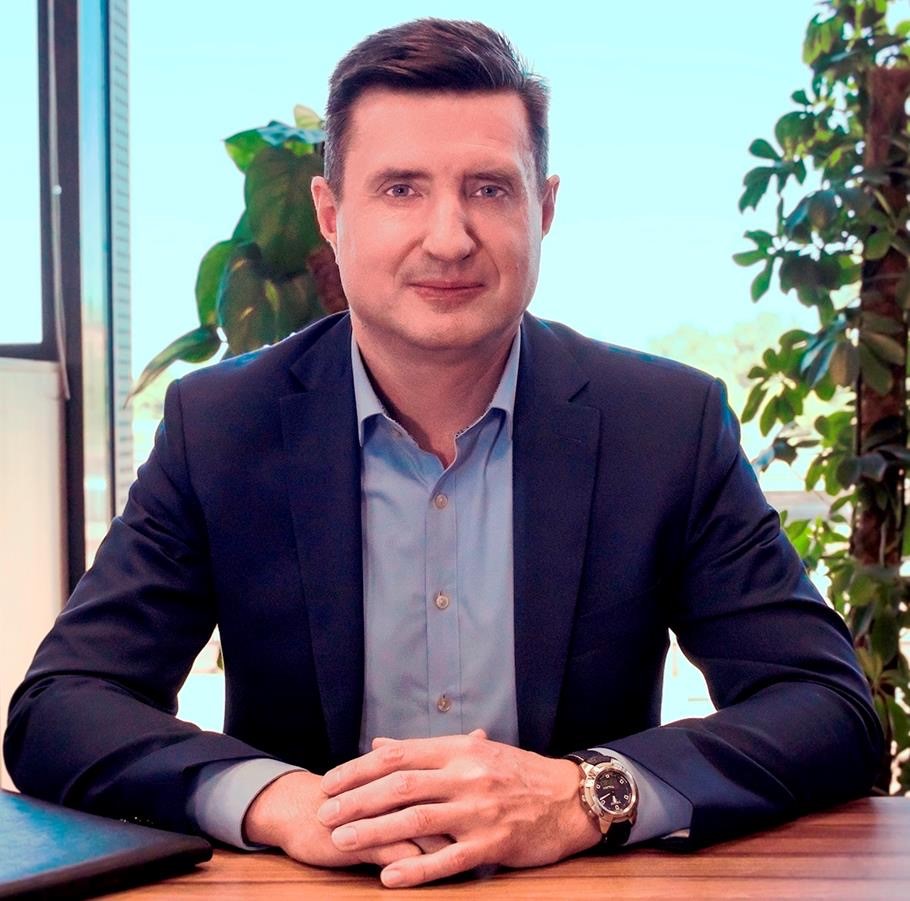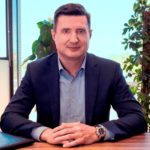 Paweł Poszytek, PhD, Director General of the Polish National Agency of Erasmus+ Programme and European Solidarity Corps. Official Delegate of WorldSkills Poland. Member of several working groups by the European Commission and the Ministry of National Education of the Republic of Poland, coordinator of the Country profile Project implemented by the Council of Europe.
Reviewer of the national core curriculum in foreign language teaching in 2008 and co-author of 2016/2017 curriculum update. Former member of the executive board of the European Association of Language Teaching and Assessment. Since 2014, he has been an expert of the "Horizon 2020" program. In the period 2017-2018, he co-created the new core curriculum for general education in the field of a modern foreign language. Since 2017, he has been a member of the Polish-Ukrainian Youth Exchange Council and the Polish-German Youth Cooperation Council.
Author of many articles on the model of cooperation between science and business and language education, on skills, Industry 4.0, language competences, occupational standards of teacher training published in Poland and abroad, including by such renowned publishers as Cambridge and Multilingual Matters. Due to his merits in the field of science, Paweł Poszytek was appointed a member of the Program Council of the International Institute of Informatics and Systemics (2019). He deals with, among others management in education and educational leadership.
He was a speaker in the European Vocational VET WEEK conferences and a member of Consultative Working Group established by the Minister of National Education regarding the reform in the VET system. Besides, he participated in hundreds of both national and international debates and scientific conferences  (in Europe, in the USA, Australia, Japan)  regarding links between education system and business/industry, links between vocational education and the labour market, IT technology, skills impact, competences of the future etc.
11:15-12:05 > Ceremonial awarding of Erasmus+ "Inspirations and innovations" projects' implementers in the categories: inclusion, Erasmus+ environmental sustainability, volunteering, participation and active citizenship, involvement of local governments, internationalisation
12:05-13:00 > Lunch break
13:00-14:10 > Parallel discussions on the main priorities of the new Erasmus+ programme
Priorities: Inclusion and participation
Will be led by: Alexandra Junášková and Silvia Štefániková
Panelist for Research Institute of Child Psychology and Pathopsychology: Janette Motlová, director
Panelist for Inklucentrum: Viktor Križo, director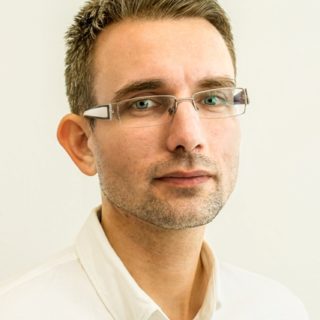 Viktor Križo studied mathematics teaching, special pedagogy, theology and psychology in Bratislava, Trnava and Brno, at that time he also implemented PCA psychotherapeutic training. For eleven years he worked as a mathematics teacher and special pedagogue, currently working as a field professional employee of the Center for Pedagogical and Psychological Counseling and Prevention in Bratislava. He is a disseminator of the concept of inclusive education based on humanistic psychology of freedom and responsibility from C. Rogers and Maslov's B-, D-needs and the model of Nonviolent Communication. He currently coordinates the National Strategy for Inclusive Education, focuses on field work, comprehensive support for children at risk, education and advocates in the Teachers' Chamber on the topic of democratization in schools.
Panelist for city of Považská Bystrica: Karol Janas, mayor, politician, university professor and historian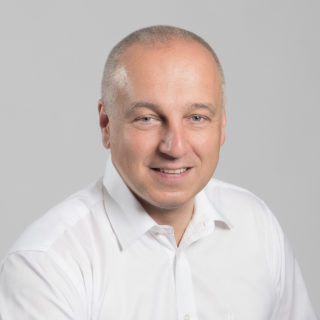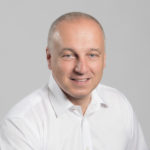 Karol Janas is Mayor of the Town of Považská Bystrica, a member of the Trenčín Self-Governing Region, Associated professor at the university, a historian and author of scientific monographs, university textbooks and more than 100 scientific papers and professional articles. He serves as the head of the Department of Political Science at the Alexander Dubček University of Trenčín.
His lifelong involvement in education and local government as well as open dialogue with young people have led him to motivate and actively involve young people in participation within the community. For this reason, under his leadership, the town in close cooperation with young people outlined a strategic document "Concept of Youth Work of the Town of Považská Bystrica for 2021-2028". This document defines the priorities and goals of the town in key areas of youth work development, with regard to current needs of young people.
"I am aware that young people represent the future of our town and our country. It is our duty to hold them accountable, to listen to their needs and to respond to them so that they also feel involved in the development of our town."
Panelist for Parliament of Children and Youth in Ostrava: David Kaszper, head of the Parliament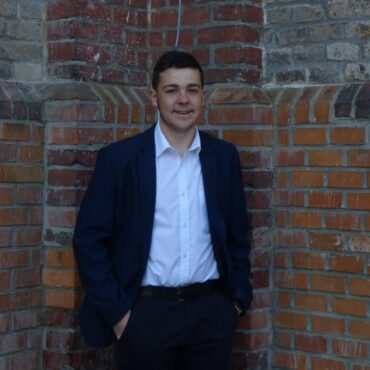 David Kaszper is a 19-year-old student of post-graduation study at the Grammar school in Ostrava. For the third year in a row he is a head of the Parliament of Children and Youth of the City of Ostrava (PDMMO), a position he achieved during his high-school study. He works in other youth organizations as well, all for the same reason. His aim is to include young people around him as much as possible and to make available the opportunity for them to develop their abilities via non-formal education. He sees a great asset in youth parliaments, especially for the young people involved. He sees the asset in himself as well as in his friends who, through involvement,  underwent a non-violent process of development of their competences. They worked with the parliament, creating several Erasmus+ projects which have supported, and continue to do so the development of democracy and thus the personal development of each person involved. Their goal is for young people to share their opinions, and for those opinions to be heard. They build democratic thinking of young people from a very young age, strengthening the power of democracy. He believes in these thoughts and they are the driving force of his work.
Priority: Digitalisation
Will be led by: Michal Hudák
Panelist for the Erasmus+ National Agency for Education and Training, SAAIC: Silvia Miháliková, digital officer
Silvia Miháliková works in the Erasmus+ National Agency for Education and Training as a digital officer. She is a constructive mediator of the European Commission's requirements for gradual digitalisation of processes related to foreign mobilities within the programme, especially at universities. She actively participates in the tasks of the working group for digitalisation managed by the European Commission and the European University Foundation. Silvia has eight years of experience working in the Erasmus+ programme. At the Department of International Relations of Comenius University in Bratislava, she coordinated the administration of student and staff mobilities. In the Slovak Academic Association for International Cooperation, which includes the Erasmus+ National Agency, she worked as a project consultant and currently, in addition to the position of digital officer, she works as a programme controller.
Panelist for eTwinning: Katarína Hrbáňová, director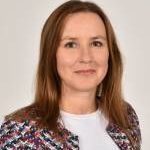 Katarína Hrbáňová has been working for the Slovak National eTwinning support organisation, based at the University of Žilina in Žilina, for 13 years, currently as the coordinator of eTwinning Slovakia. eTwinning, as part of the Erasmus + programme, creates an international community of all types of schools and offers a secure platform for school teachers to provide teachers and their pupils with opportunities for virtual communication, collaboration, project creation, sharing experiences with colleagues from Slovakia and abroad. The main objective of eTwinning is to contribute to the development of teachers' ICT skills and to increase the development of digital literacy and pupils' key competences. eTwinning educates Slovak teachers in the field of project teaching and use of ICT tools in various forms: innovative education, training in the regions, online webinars, or by providing and financing participation in international eTwinning seminars, professional workshops and conferences at home and abroad.
Panelist for Technical university of Košice: Radovan Hudák, Vice-Rector for International Relations and Mobilities
Radovan Hudák is Vice-Rector for International Relations and Mobility at the Technical University of Košice, Slovakia. Head of Institute of Special Engineering Processologies and Head of Department of Biomedical Engineering and Measurement at the Technical University of Košice. Expert in Medical Additive Manufacturing, Bio-Additive Manufacturing and Biomaterials. Responsible for European University Alliance project "Ulysseus" for partner institution – Technical University of Košice.
Panelist for State Vocational Education Institute: Ľubica Gállová, Deputy Director
Ľubica Gállová is the Deputy Director of the State Vocational Education Institute for Lifelong Learning. She has been operating in the field of education and international cooperation for a long time. She has been also focusing on connection between the European and national education policies, especially increasing the quality, flexibility and accessibility of vocational and adult education. She is a member of the European Commission's Advisory Group on the European Qualifications Framework and Europass and the OECD working group on Vocational Training. In 2020, she coordinated the preparation of the Lifelong Learning and Counseling Strategy for 2021-2030.
Priority: Sustainability
Will be led by: Peter Huray
Panelist for Fashion Revolution Czech Republic and Slovakia: Martina Mareková Kuipers, Slovak coordinator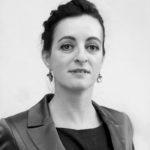 Martina Mareková Kuipers is a long-time enthusiast, supporter and designer of slow fashion. Since January 2018 she has been the coordinator of Fashion Revolution for Slovakia. Martina is a designer in
her right, having founded the slow fashion brand Bartinki. It is made of textile waste and is focused on ethical production. After her MBA in the UK she worked in a property rental business, later she moved to The Netherlands, where she rediscovered her love for clothes upcycling. Through that she got involved with social and environmental topics of the current fashion world and decided to redirect her working life in that direction. Now based in her homeland Slovakia, she is working in the field of non-formal education and coordinates educational projects related to fashion and its impact on our society.
Panelist for Association Slatinka: Martina Paulíková, coordinator of Association Slatinka
14:10-14:30 > Ceremonial awarding of the winners of the Face of Erasmus+
14:30-14:45 > End of conference